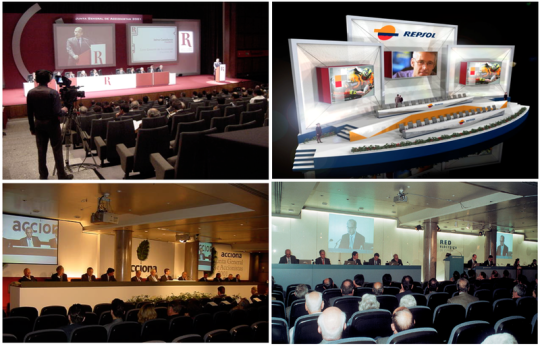 In Clyche we consider the shareholders' meetings as the most important event of a company. Not only see it as an official act, but we think we have to convey the image of the company.
So when a client asks us to organize a shareholders' meeting, we are thorough and comprehensive steps.
In Clyche take care of all processes, from design to the choice of gift to the audience.